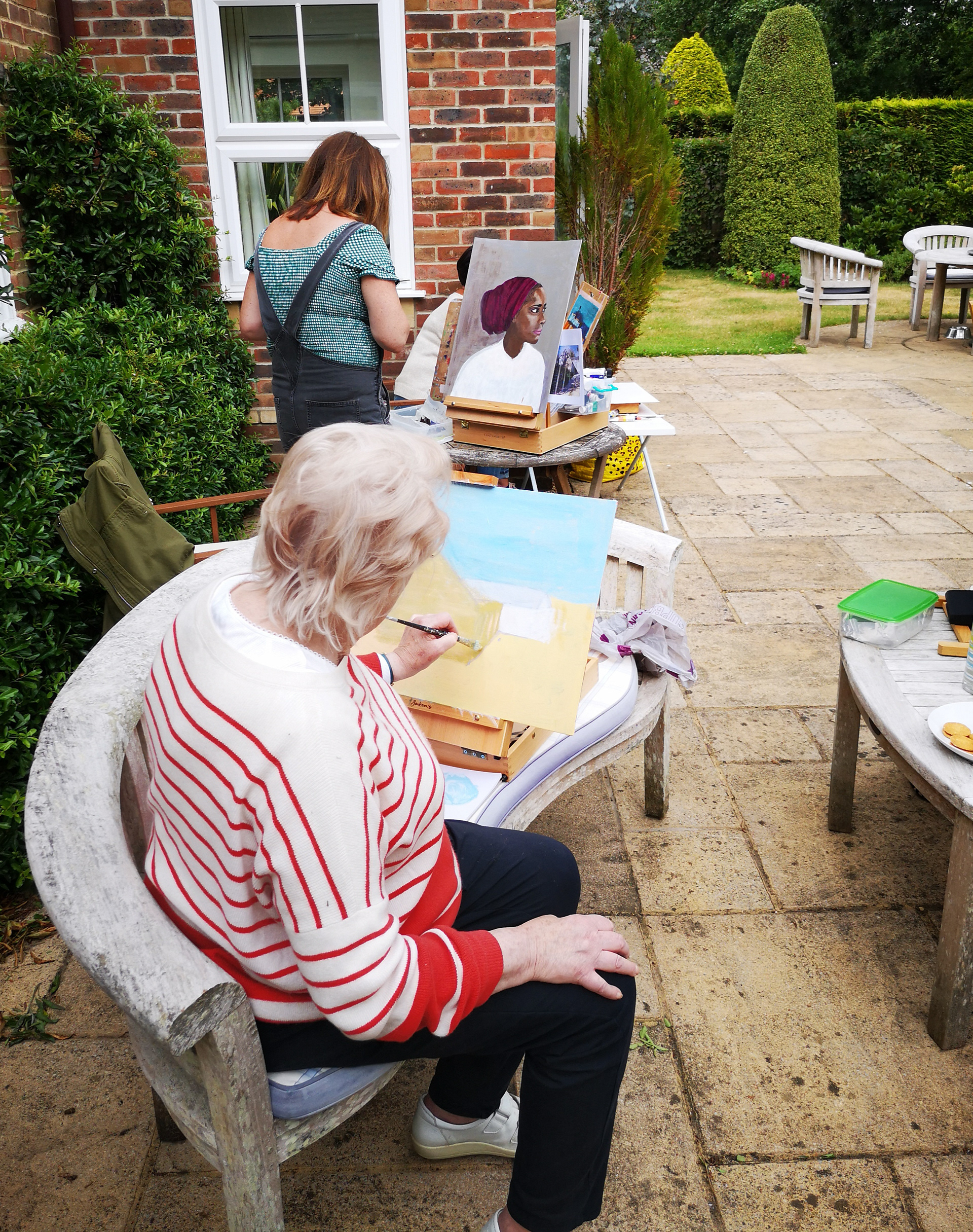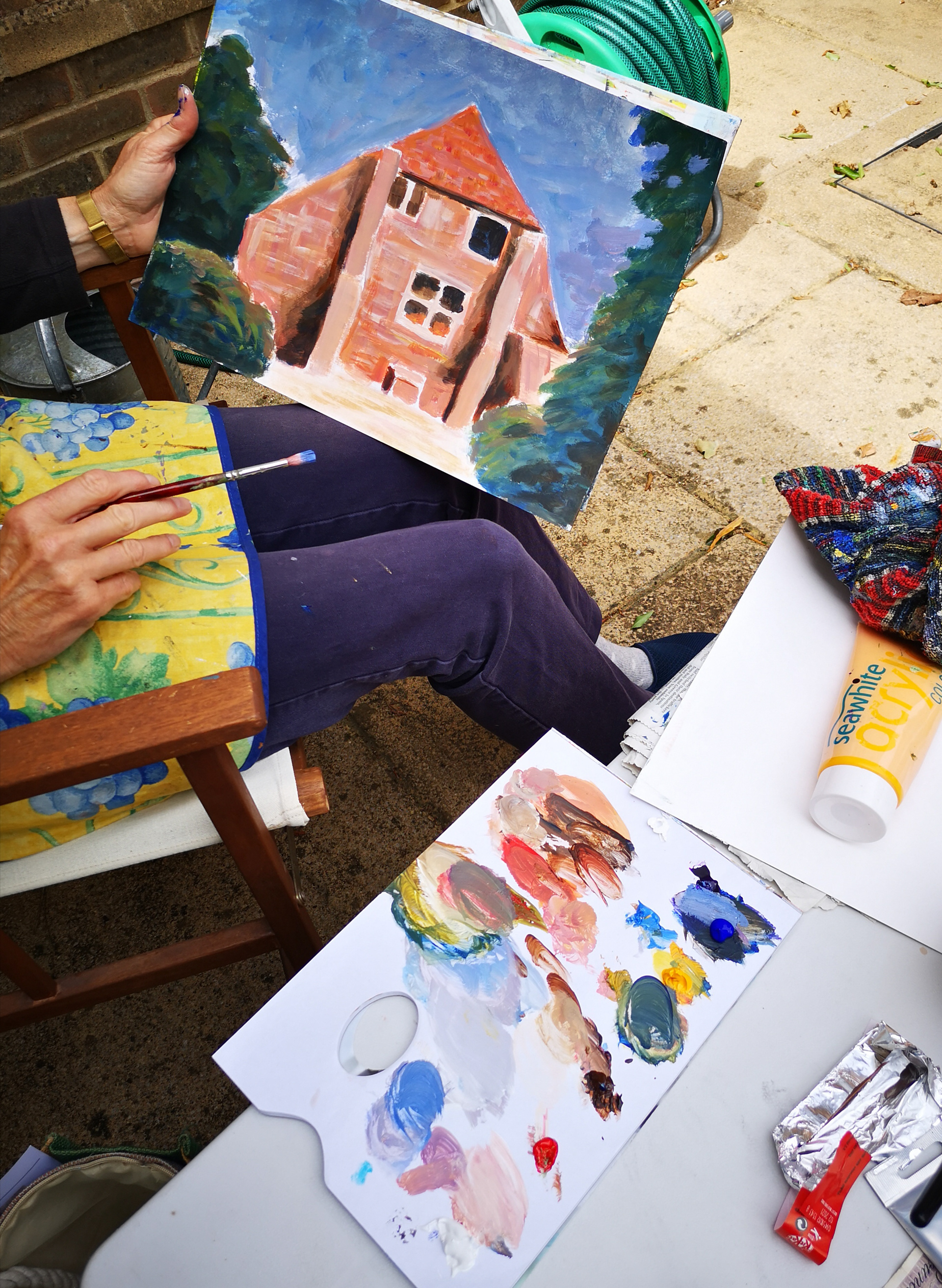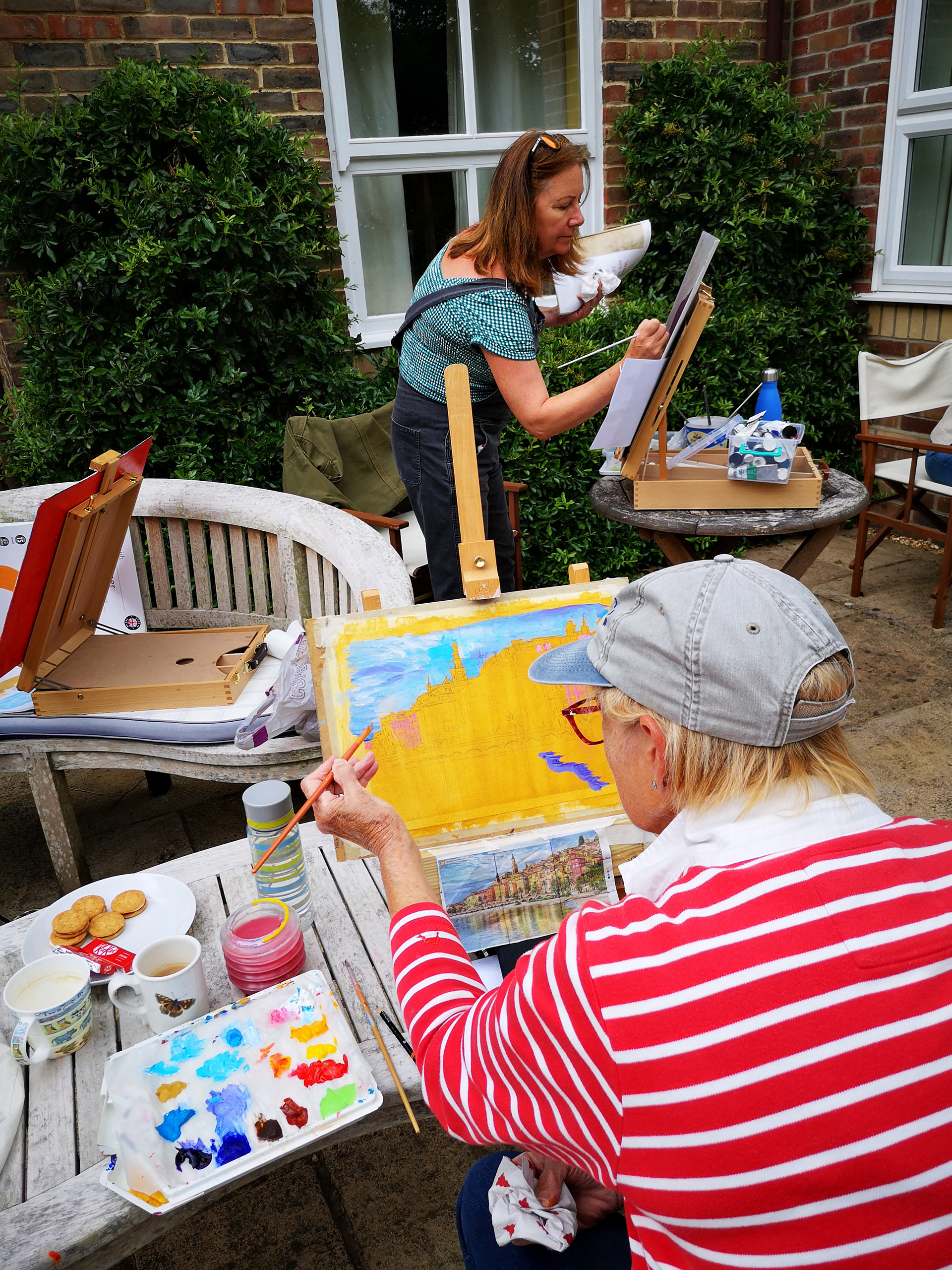 The weekly art sessions are run on a term time basis, with each term being roughly ten to twelve weeks long. 
Heather runs the sessions with suggested topics to follow, looking at different mediums, artists, subjects or techniques, often beginning with a demonstration to show processes, ways to apply mediums, or to highlight different ways or approaches with a variety of themes. The idea is to watch Heather do the practical demonstration and then follow on with your own piece of work.  
Alternatively, Heather is also supportive of individuals following their own chosen theme or project during a session, such as developing work in watercolour, or creating a portrait, during which they will receive the same level of support and input from her to advance their skills or knowledge and achieve more in their drawing or painting. 
There are two levels of payment for the sessions– one is payment for the whole term, paid in advance as a block for the term, or a pay as you attend a session rate. More information on this and the current cost of fees is available directly from Heather.