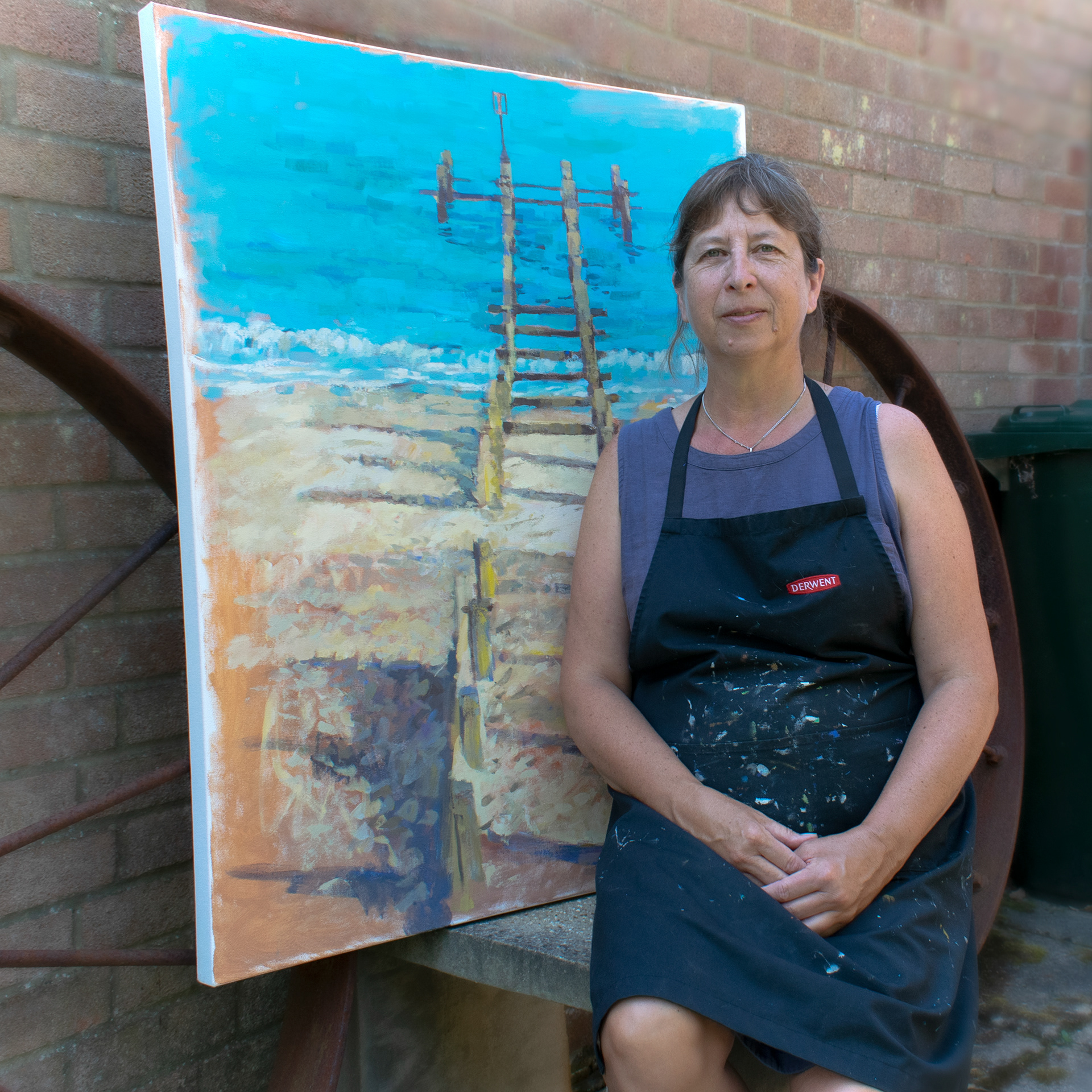 The Hampshire and Dorset coastline is an area Heather has always drawn on as a source of inspiration for her artwork- mainly coastal views and landscapes, but also the busy beach or river views of rowing sport scenes, or wildlife drawing and painting. Heather also enjoys the subjects of houses and gardens, and the ultimate challenge of portraiture, be it animals or people.
Heather is an adept painter in acrylics and watercolours, with the occasional oil painting, as well as drawing in a wide range of materials, and showcasing her skills and depth of practical art knowledge as an art demonstrator to art groups and societies locally and around the country.
Since the mid 80's, Heather has exhibited her work both regionally and in London, organising and curating solo and group exhibitions, or taking part in art competitions. She has had work shown in the Royal Academy Summer Show, the Royal Society of Marine Artists, the St Barbes Open, the Art House Inaugural Show and the National Exhibition of Wildlife Art, amongst other exhibitions. She has work in private collections in the UK, Canada and the United States, and in 2000 was the first artist commissioned by the Lee Valley Park Authority as part of a residency programme in its headquarters gardens, with a number of subsequent works placed in the Collection.